2021 Labor Day Chevy Buick Sales Event
If you are a true lover of Chevy automobiles, you should look forward to the 2021 Labor Day Chevy Buick Sales Event with plenty of excitement and expectations. It will be an unforgettable experience for you; try to make sure you are present at the event. You can come and be part of the mind-blowing 2021 Chevy Silverado 1500 Deals, as well as other deals that will be there for the taking. You don't want to miss out on this event. Chevrolet has been noted for its incredible car features. In 2021, these are some of the features you should know about.
2021 Chevy Silverado 1500 Deals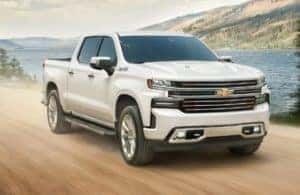 Be the driver of your dreams when you mount behind the 2021 Chevy Silverado 1500 wheels. Advanced technology, steady and sturdy performance, and many other features have made this vehicle the delight of many drivers in 2021. This section will be thrilling you with some of the outstanding features of this vehicle and why you should start making plans on how to get it.
Performance
The performance rating of this truck does make it a great pick for hardworking folks like yourself. With the 2021 Chevy Silverado 1500's 6-engine options, it's easy to discover an engine that will serve your personal needs. This truck has an incredible towing capacity of 13300 pounds, thanks to the 6.2L V8 engine.
If comfort is at the top of your list, ensure you use High Control trim as the adaptive ride control. For those who are after off-roading adventures, they might want to consider the Tail Boss Trim or its equivalent Z-71 package.
Interior
How about driving to work inside the comfortable 2021 Chevy Silverado 1500. This truck is comfortable in a unique way. The interior of this car has the right amount of space you are looking for. You can decide to implement the crew cab, regular cab, or double cab configurations. The crew cab seems to be the best option when it comes to maximizing interior space.
Exterior
You can always accomplish more with the 2021 Chevy Silverado 1500, thanks to its rugged, sturdy design. All Chevy Silverado has been made with high-strength, roll-formed steel, as well as 12 cargo tie-down. It is now possible to equip the 2021 Chevy Silverado 1500 with a multi-flex tailgate with six special functions.
If this truck is everything you want in a car, you cannot afford to miss the 2021 Chevy Silverado 1500 Deals.
2021 Chevy Colorado Deals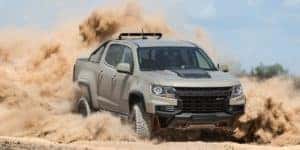 I guess you are itching to know what 2021 has in store for Chevy Colorado. If that is what you are thinking, then you are not alone. This year's Labor Day Celebration has got you covered. There will be various 2021 Chevy Colorado Deals you can always take advantage of to buy yourself a Chevy Colorado.
Are you skeptical about this because you don't know much about the car's features yet? You can relax those fraying nerves as this post takes you through some of the amazing features of Chevy Colorado.
Towing capacity
In 2021, Chevy Colorado has been gifted with more power, allowing it to tow loads worth approximately 7700 pounds. That means you can tow something as huge as a boat along with you. How exciting for you to use your 2021 Chevy Colorado to carry your watercraft alongside to the beach. In the area of payload, it can carry up to 1550 pounds.
Interior & Exterior design
One new feature that was recently added to the 2021 Chevy Colorado is its auto-dimming rearview mirror. It's now standard with the LT trim. It has a touchscreen display on its WT trim, whereas an 8-inch display and Chevrolet 3 infotainment system are part of the LT trim. There are different configurations for you to choose from when it comes to body styles and build.
Tech & safety features
There is ultimate protection for everyone who inhabits the 2021 Chevy Colorado, thanks to the six airbags that come with it. A couple of safety support features have been incorporated into this latest Chevy to ensure a better driving experience.
For instance, it has a rear parking assist, an HD back camera vision, near-collision alert, and other features that every 21st-century vehicle ought to have.
2021 Buick Envision Deals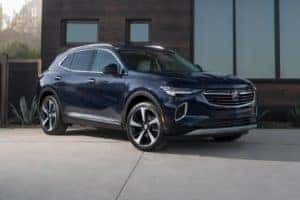 Maybe you have loved ones who have been telling you to get yourself a new car. You can leverage the upcoming Labor Day and 2021 Buick Envision Deals to give yourself the peace that you deserve. This car is designed to give you the right inspiration. The 2021 Buick Envision ensures a refined driving experience. Everything has been captured in its modern, striking style. Let's see more of the features that have made this SUV thick and highly admired by all and sundry.
Technology features
One of the things that have fascinated lovers of the 2021 Buick Envision is that it has been designed to work with Alexa. Alexa's built-in voice-prompt convenience and other technologies designed to enhance your driving experience sure make this SUV worthy of purchase. It has wireless compatibility with Android Auto and Apple CarPlay, making it quite an impressive car regarding infotainment. The 2021 Buick Envision has been designed to be an extension of yourself. You would want to do everything to drive this vehicle. It will be all yours for the taking if you could make it to the Labor Day Car Sales Event.
Inspires confidence like no other
The 2021 Buick Envision spoils you with confidence for free, courtesy of its 2 liters Turbo ECOTECH engine. It is also equipped with intelligent all-wheel drive features alongside an active twin clutch. This SUV is surely in a class of its own when you consider most departments of the vehicle.
Labor Day Deals at McNeill Chevy Buick
If you are interested in any of these models, come on down to the Labor Day sales event taking place at McNeill Chevy in High Point. We are taking hundreds of dollars off select models and you could get the car you've been waiting so patiently to buy very soon. Contact us by phone or fill out the contact form below if you would like to know anything more about the Chevy and Buick Sales event that is going on this Labor Day!